Join the Kirk as we 'Prepare The Way For The Lord' this Advent
Published on 15 November 2022




3 minutes read


The countdown begins as the Season of Advent is upon us, running from Sunday 27 November until Saturday 24 December. This year, we invite those across the length and breadth of the Church of Scotland to join us as we 'Prepare The Way For The Lord' through this year's Advent calendar.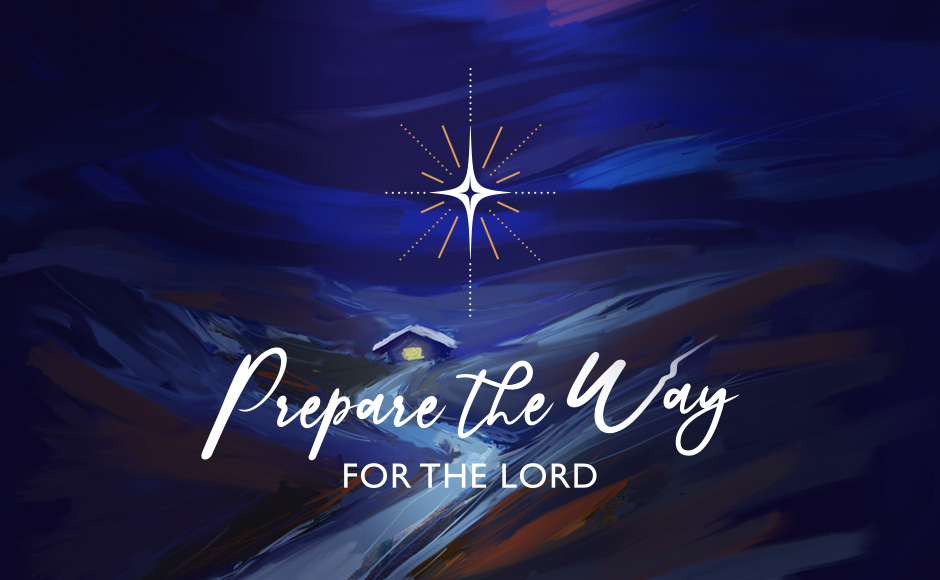 Meaning 'coming' or 'arrival', Advent is a time of prayer and preparation for the coming of God's Son. It is also a time when many look outwards to the needs of others, spreading joy with friends, families, local communities and further afield.
This Advent season is the first since 2019 to be celebrated freely without Covid-19 restrictions in place. But where the threat of the global pandemic has fortunately lessened, the growing effects of the cost of living crisis have emerged in its place, and many may be scaling back on this year's celebrations. However, we hope that our Advent calendar will help spread a little hope and joy with stories, prayers, reflections and music from congregations far and wide.
Prepare The Way For The Lord
Prepare The Way For The Lord (#PrepareTheWay) is the theme of the Church of Scotland's 2022 Advent calendar, inspired by Mark 1:2-3 'Prepare the way for the Lord, make straight paths for Him':
I will send my messenger ahead of You, who will prepare Your way.
A voice of one calling in the wilderness,
'Prepare the way for the Lord, make straight paths for Him.'
On Sunday 27 November we will get things underway with an introductory video on our website from the Moderator, Rt Rev Dr Iain Greenshields, and will then continue through the next four weeks, with the first day of the calendar opening on Thursday 1 December. We invite you to sign up for a daily email or check our online Advent Calendar for some daily inspiration.
Throughout the season we'll bring you stories that highlight how church members around the country and further afield are planning to celebrate the birth of Jesus and sharing their faith, joy and love.
The Moderator of the General Assembly of the Church of Scotland, Rt Rev Dr Iain Greenshields, invites everyone to share in this year's Advent:
"Advent is a time of prayer and preparation for the coming of God's Son among us, the miracle of Jesus' birth.
"As we reflect with gratitude on all God's gifts we can strive to show the love of Christ in our daily lives by showing generosity and care to others as we share the joy with our friends, families and neighbours near and far.
"Join with us this Advent as we prepare the way for the Lord."
This year for our daily Advent offerings we have collected moving, thought-provoking and encouraging stories sourced from our Church of Scotland congregations. They will include:
Videos – Dr Greenshields will introduce Advent, followed by a few extra surprises throughout the season.
Inspiring stories and reflections — of creative events and personal experiences from individuals and groups across the Kirk.
Prayers – a selection of prayers on this year's theme from people across the Church.
Sign up for your daily reminder
You can sign up for a daily reminder email straight into your inbox with a link to that day's Advent window, starting from Thursday 1 December. Sign up below:
Get involved
We'd be delighted for churches to share with us how they are 'Preparing The Way For The Lord'. We will share as much as we can on the website and across our social media channels.
Have you got your own stories and photos to share? Please email our Media Relations address at [email protected]
You can also tweet us @churchscotland, find us on Facebook or on Instagram.
We also have a range of Twitter and Facebook graphics you can display on your own church's channels, too. We'd love you to use them! Go to our Advent 2022 page to download these.
#PrepareTheWay